Hey yall!
Its been some time since we posted anything in the How to Pose series!
Let's recap on what we posted in the series before we move unto today's post :
We have done Close Ups.. basics on how to position your head.. smiling and things like that:


We have also done full body posing.. on how to stand and ways of using your body to make yourself look better: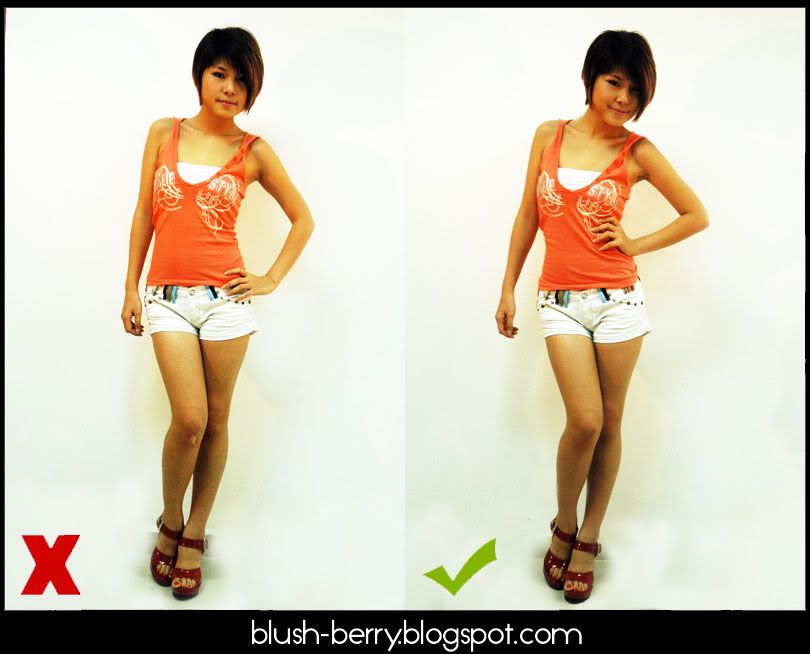 Other than that, we have posing in dresses.. on the correct way to hold and scrunch up your dresses: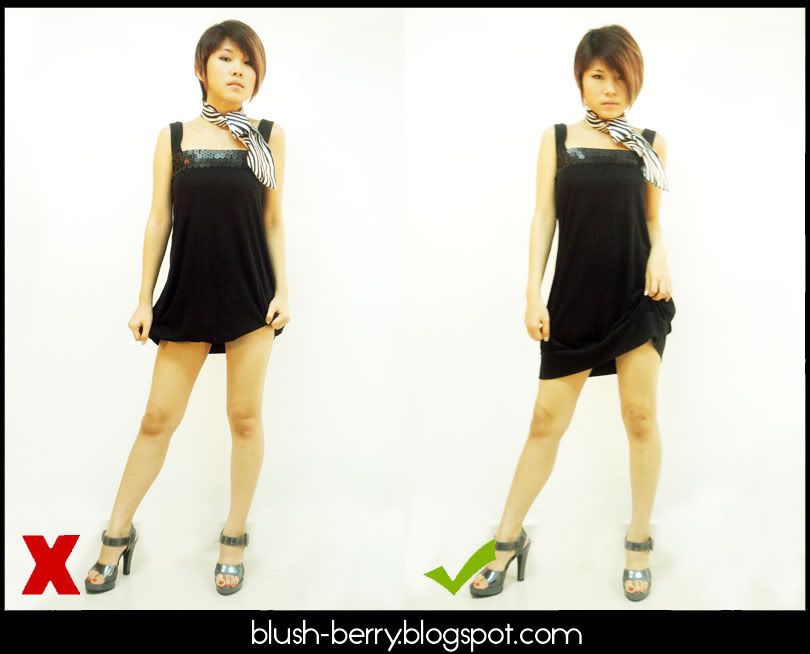 On with today!
Make up courtesy of Make Up Store.
Make up done by chamber-of-babylon.blogspot.com
Rule No. 1 : Both of you must not face the camera head on.
There is always someone getting closer and the other just posing naturally.
So like above, one of the models is just posing to the camera naturally while the other faces sideways and adding character to the composition.
Rule No.2 : No lazy poses!
That means no slouching..limpy limbs and half hearted posing.
Stand straight and tall.
Be gentle and tender while placing your hands on your friend..
Rule No. 3 : The more you both tried to look equal, the more one of you will stand out more
Take the left for example, when both of us is worried about who is getting the most limelight..we look bad and awkward.
For the right photo, it is a simple task of having your back to the camera and facing your face to the camera as well. It looks subtly sexy and makes you both look like you are actually Best Friends Forever!
Rule No. 4 : Careful with your elbows!
No-nos : Facing your elbow on the camera, putting full hand weight on your friend.
Face your elbow away from the camera, so that you can see a nice 90 degrees arch and lightly rest your hand on BOTH shoulders instead of just one.
Rule No. 5 : When everything fails, go symmetrical!
If both of you ran out of ideas..no idea where to put your hands.. just copy each other!
Side profile is good for this..
Like the right photo : Both of us is leaning backwards with our hands almost in the same position.
It creates chemistry between both of you in the photo.
Rule no. 6 : Respond to your friend's poses
When kisses and hugs are given, it is only logical to return them back instead of standing stiffly.
So when your friend tried to do a kissing pose, hold her and let the pose show that both of you are really that close.
This can be applied if one of you is sitting down.
Rule No. 7 : Don't snuggle stiffly together, use the space that you have to pose
Don't be afraid to stick out a hand or move your head, there are plenty of oxygen and space around for you to pose!
The key is to place your heads together and let your hands do the creativity.
Hmm.. We are thinking of doing a posing with boyfriend pose..
but we are running out of ideas.. any suggestions?